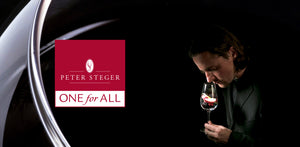 One mold for all wines, sparkling wines and spirits
Concentrates the aromas * Over 2 million glasses sold * Dishwasher safe * For the highest demands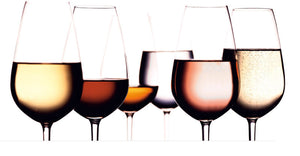 The idea.
A glass shape with the qualification to be able to reflect the aromas of all red and white wines, sparkling wines and brandies, but also of port and sherry in an incredible taste experience. The result: ONE for ALL - one shape - two lens sizes. The ONE for ALL glass is often used at professional wine tastings and wine events because it offers a genuine and comprehensive impression of the variety of aromas.
Order Now
Keep it simple. But first class.
The ingeniously simple glass concept for the highest demands. Due to the use of a special mixture of raw materials in the production of the glass and the natural shape of the glass, reminiscent of an egg, it is very shatterproof, dishwasher safe and withstands the highest demands. The universal glass of superlatives was created in 1997/98 in a 2-year development together with my brother, glassblower and at that time manager of one of the best glassworks in the world.
Order Now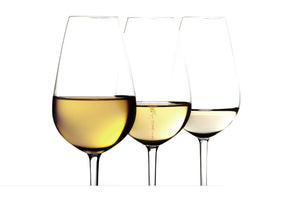 The superlative universal carafe
The universal decanting carafe for all wines - young white, rosé and red wines, champagne, sweet wines, sherry, port, but also mature red and port wines.
The ONEforALL Decanter is a further development of the classic decanter carafe. The optimal form is complemented by a new function. In addition to decanting white, red and rosé wines and carafing champagne and high-quality sparkling wines, the double-walled design achieves a "thermos flask effect".
Order Now
Over 900 wine retailers and glass retailers, over 230 winegrowers and cellar masters worldwide now use the ONEforALL glass.
further references
delivery Policy
Please note that the wines cannot be sent together with ONEforAll glasses.
Peter Steger Konzept wines
---
Are you a restaurateur or run a winery?
We are happy to offer you special conditions. Please send us your contact details and proof (business license) to ps@peter-steger.de.